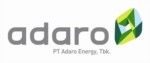 Legal Officer
Adaro Energy Kalimantan Selatan Ditayangkan pada 8-Oct-20
Deskripsi Pekerjaan
Prepare and review draft agreements or letters for a routine transaction to ensure the draft agreement or letter is in accordance with applicable regulations and legislation.
Providing legal advice, opinions, advice and legal assistance as well as having legal implications for work units that need to be associated with simple or routine transactions to ensure that the company's interests are fulfilled in accordance with applicable laws and regulations.
Carry out and prepare legal documents in connection with routine corporate activities to ensure the fulfillment of company obligations as stated in the company's articles of association.
Collect and process data or information needed for a case so that comprehensive data can be obtained which can strengthen the company's legal position on the case.
Conduct research and analysis of applicable laws and regulations, especially those related to company activities and provide advice to related work units so that the company's activities are in accordance with these laws and regulations.
Monitor and coordinate with related work units regarding permits that must be owned by the company to ensure the licenses do not expire.
Job Requirements:
Minimum Bachelor Degree in Law, with minimum GPA 3.25
Master Degree in Law would be beneficial
Minimum 2 years experience in the field of corporate law
Fresh graduates are welcome to apply
Have good competencies in Legal Drafting, Legal Analysis, Legal Research, and Legal Compliance
Able to work independently and in a team
Have excellent communication (written & spoken) in English and Bahasa
Willing to be placed at Adaro Site in South Kalimantan
For apply, please apply through our website: www.adarocareer.com
Only candidates who apply through the Adaro website will proceed.
Informasi Tambahan
Tingkat Pekerjaan Supervisor/Koordinator
Kualifikasi Sarjana (S1), Diploma Pascasarjana, Gelar Professional, Magister (S2)
Pengalaman Kerja 2 tahun
Jenis Pekerjaan Penuh Waktu
Spesialisasi Pekerjaan Pelayanan, Pengacara / Asisten Legal
Tentang Perusahaan
ANNOUNCEMENT :
PT Adaro Energy, Tbk never charge any fees in the recruitment process.
PT Adaro Energy, Tbk has never worked with any particular travel agent in the recruitment process.
Please ignore if you are required to pay some money in the form of airline and hotel or other accommodation payments.
Do not give out any personal and financial information to anyone.
Adaro Power is effectively 100% owned by PT. Adaro Energy Tbk., the largest public listed integrated coal mining and services company in Indonesia that ranks among the top five exporters of thermal coal globally.The Group is the largest single-site coal producer in the southern hemisphere and has three operating mine areas (namely Paringin, Tutupan, and Wara). The group also has a 25% interest in a joint venture with BHP in 7 coking coal concessions in Central Kalimantan.Adaro Power established in December 2010, represents all the power generations business interest of the Group.In line with this mission, Adaro Power is assuming the Sponsor's role for all the power generation projects undertaken by the Group. Adaro Power's Projects such as PT. Makmur Sejahtera Wisesa (Tanjung-South Kalimantan), PT. Bhimasena Power Indonesia (Batang-Central Java), and PT. Tanjung Power Indonesia (Tanjung-South Kalimantan).
Informasi Tambahan Perusahaan
Ukuran Perusahaan 2001 - 5000 pekerja
Waktu Proses Lamaran 27 days
Industri Pertambangan
Tunjangan dan Lain-lain Asuransi kesehatan, Waktu regular, Senin - Jumat, Bussiness and Uniform